Buy the companies that buy back their stocks?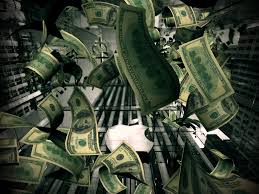 You can invest in companies that buy their own shares routinely or you can trade in ETF that invest in such companies. I won't say that it will be cheap as the PowerShares Buyback Achievers (ticker: PKW) has expense ratio of 0.71%, but will it be worth it? I'd say, Yes!
The fund's past 5 years return has shown 23% profit which beat the S&P500's return of 19% for the same period. The ETF is structures to track the Nasdaq US Buyback Achievers Index which invest in companies that repurchased at least 5% of their shares in the previous year. Some of the names in the fund are AT&T, Home Depot and Pfizer.
The fund's success can be contributed to the historical data that showed that companies that repurchase shares have tended to outperform and that companies that issue shares tended to underperform. And data have shown that the result of buyback firm, their stocks tended to outperform for years after the repurchase announcement.